Roof Replacement Contractor in Jacksonville, Palm Coast, and Great Saint Augustine
Let us help you choose the right replacement roof for your home
Getting a complete roof replacement is a major project for any homeowner. If your roof is showing signs of age or has significant damage, regular roof repairs and/or maintenance may not be enough to preserve the integrity of your home or commercial space's roof.
J. Adams Roofing are your local experts for complete roof replacement. We service a wide variety of roofing materials and give you a durable, high quality roof that will perfectly complement your home and last for years to come.
Let us help you give your home a beautiful new roof that will keep you safe and dry. Call us today at (904) 257-4360 or click below for a free estimate on total roof replacement or any of our roofing services!
How to know when to get a roof replacement
Depending on what type of roof you have, these are some signs that could indicate the need for a roof replacement:
Roof is very old or past warranty
Missing or broken shingles
Bare, curling, or buckling shingles
Numerous broken tiles
Damaged flashing
Cracks allow water or daylight through
---
Owens Corning Shingles
Call J. Adams Roofing today if your roof is displaying these signs. Our expert roof inspection can tell you if you need a full replacement or if repair and maintenance is a better option for your home.
Products
Owens Corning has been the leading manufacturer of fiberglass products since 1938. Owens Corner is an industry leader for residential and commercial building products, including insulation and shingles, as well as producer of glass-fiber reinforcement products and engineered materials for composite systems.
---
TruDefinition Duration Shingles: Engineered with the innovated SureNail technology, these shingles have a 10 year algae resistance and can withhold winds up to 130 MPH. These lifetime warrantied shingles will provide a bold & lively contrast for any home.
Oakridge shingles: This line of laminated shingles also offers a 10 year algae resistance with a lifetime warranty. This collection is filled various artisan colors as well as excellent roof protection.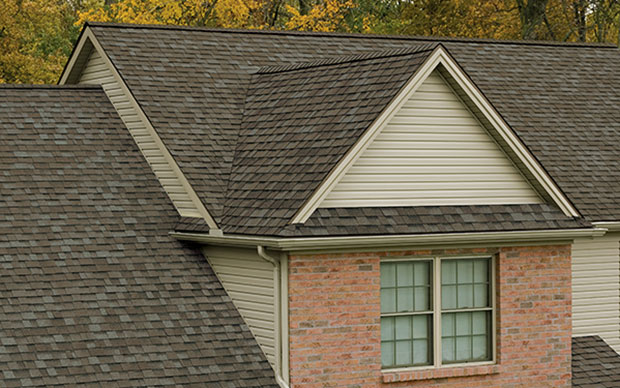 J. Adams Roofing can solve all your roof replacement needs
While roof repair will fix many minor issues, an old roof or a roof with significant damage may need to be fully replaced from time to time. There are many reasons for a new roof to be installed, and we can help you decide if your home needs a roof replacement.
If you think it might be time to have your roof replaced, contact J. Adams Roofing today to have your roof inspected by one of our experts. We proudly serve in Jacksonville, Saint Augustine, Palm Coast, Jacksonville, Saint Augustine, Elkton, Saint Johns, Ponte Vedra Beach, Jacksonville Beach, Palm Coast, and throughout the surrounding areas.
Roofing Materials Available
Asphalt Shingles
Wood Shingles
Concrete Tile
Clay Tile
Metal Roof
Flat Roof
---
Related Pages