Roof Replacement Contractor in Jacksonville, Palm Coast, and Great Saint Augustine
Let us help you choose the right replacement roof for your home
Getting a complete roof replacement is a major project for any homeowner. If your roof is showing signs of age or has significant damage, regular roof repairs and/or maintenance may not be enough to preserve the integrity of your home or commercial space's roof.
J. Adams Roofing are your local experts for complete roof replacement. We service a wide variety of roofing materials and give you a durable, high quality roof that will perfectly complement your home and last for years to come.
Let us help you give your home a beautiful new roof that will keep you safe and dry. Call us today at (904) 217-6802 or click below for a free estimate on total roof replacement or any of our roofing services!
How to know when to get a roof replacement
Roofs are fundamental structures in buildings, whether they be residential or commercial. Without any sort of roofing, a house isn't really a house, and a commercial building wouldn't be very practical. Having a roof that is durable, reliable, and can withstand what Mother Nature throws at it (we live in Florida, after all) is essential, no matter the weather. A good roof will last you for years and years, depending on the material that is used. But we can't be naive to think that roofing is immune to damage or breaking. And aside from that, we have to keep in mind that a roof can come to the end of its life. That's why it's essential to do routine maintenance on it to ensure everything is doing its job so it can last long.
However, there are scenarios when roof replacement is necessary. Sometimes roofs need to be replaced simply because they are old, and not because they necessarily failed or were damaged. Perhaps you moved into a house that was built 20+ years ago and the roof needed to be repaired by the time you moved in, or perhaps you've lived in your house for as long as you can remember and the time has come to replace it. Either way, when you've found yourself in this situation, there is simply one thing to do: call J. Adams Roofing.
Depending on what type of roof you have, these are some signs that could indicate the need for a roof replacement:
Roof is very old or past warranty
Missing or broken shingles
Bare, curling, or buckling shingles
Numerous broken tiles
Damaged flashing
Cracks allow water or daylight through
While roof replacement is necessary at certain times, you might be wondering what you need to look for. What are the signs that demonstrate you need to replace that roof? If you're on the fence about whether you should get your roof replaced, ask yourself these questions, and then call J. Adams Roofing.
Is the current roofing 20 years or older?

If so, then it's time to replace it. First of all, the materials that were used to manufacture your current roof are nearing the end of their life. Secondly, the

roofing materials

used these days and the components that make up a good roof are designed and manufactured to be more durable. Since we live in Florida and the weather is warm and moist and hurricanes are inevitable, it's best practice to put a sturdy roof up, no matter the age, but especially so if your house is over 20 years.

Are the singles cracked, curled, or cupped?

If you answered yes, then it's time for a roof replacement. Brittle and cracked shingles are a sign that your roof has lived its life and you're in need of a new one.

Are the neighbors getting investing in a new roof?

This is a good thing to watch out for. Chances are the house you are living in was built around the same time as your neighbors. If you notice that they are considering roof maintenance and are speaking with roof replacement contractors, take it as a sign that you should be too.
J. Adams Roofing is the company to turn to for your roof replacement, maintenance, and repair needs. We serve the Jacksonville and St. Augustine communities with our effective, efficient, and professional roofing and exterior painting needs. Give us a call today to set up a roofing replacement consultation.
---
Owens Corning Shingles
Call J. Adams Roofing today if your roof is displaying these signs. Our expert roof inspection can tell you if you need a full replacement or if repair and maintenance is a better option for your home.
Products
Owens Corning has been the leading manufacturer of fiberglass products since 1938. Owens Corner is an industry leader for residential and commercial building products, including insulation and shingles, as well as producer of glass-fiber reinforcement products and engineered materials for composite systems.
---
TruDefinition Duration Shingles: Engineered with the innovated SureNail technology, these shingles have a 10 year algae resistance and can withhold winds up to 130 MPH. These lifetime warrantied shingles will provide a bold & lively contrast for any home.
Oakridge shingles: This line of laminated shingles also offers a 10 year algae resistance with a lifetime warranty. This collection is filled various artisan colors as well as excellent roof protection.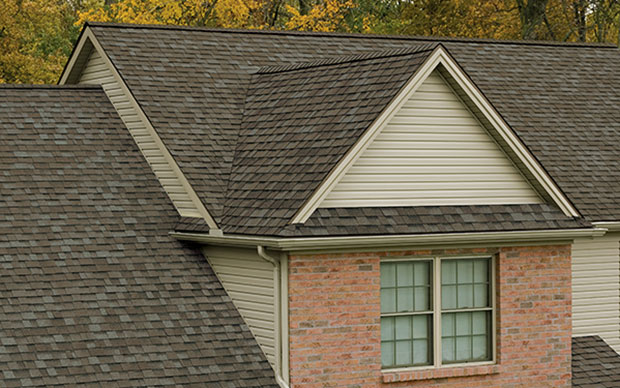 J. Adams Roofing can solve all your roof replacement needs
While roof repair will fix many minor issues, an old roof or a roof with significant damage may need to be fully replaced from time to time. There are many reasons for a new roof to be installed, and we can help you decide if your home needs a roof replacement.
If you think it might be time to have your roof replaced, contact J. Adams Roofing today to have your roof inspected by one of our experts. We proudly serve in Jacksonville, Saint Augustine, Palm Coast, Jacksonville, Saint Augustine, Elkton, Saint Johns, Ponte Vedra Beach, Jacksonville Beach, Palm Coast, and throughout the surrounding areas.
Roofing Materials Available
Asphalt Shingles
Wood Shingles
Concrete Tile
Clay Tile
Metal Roof
Flat Roof
---
Related Pages
---
Contact Us